INDIGENOUSVOICE REPORT
KATHMANDU, DEC. 6

The Kirat community is observing the Udhauli festival beginning Saturday.
Various clans belonging to the Kirat community—Rai, Limbu, Yakkha and Koits-Sunuwar—celebrate Udhauli festival with fanfare across the country every year during Mangsir Purnima (full moon day in the Nepali month of Mansir November/December).
This festival is celebrated as a prayer to the mother nature to express gratitude for bountiful crops and protection from natural calamity. The festival highlights the agricultural lifestyle of the Kirat people.
The festival in the Kathmandu commences on Saturday with a worship at Saano Hattiban and performance of a special dance called 'Sakela' at Nakhipot in Lalitpur. The dance is staged at various places in the valley for two weeks, at the call of Kirat Yakha Chumma, Sunuwar Sewa Samaj, Kirat Yakthung Chumlung and Kirat Rai Yayokha.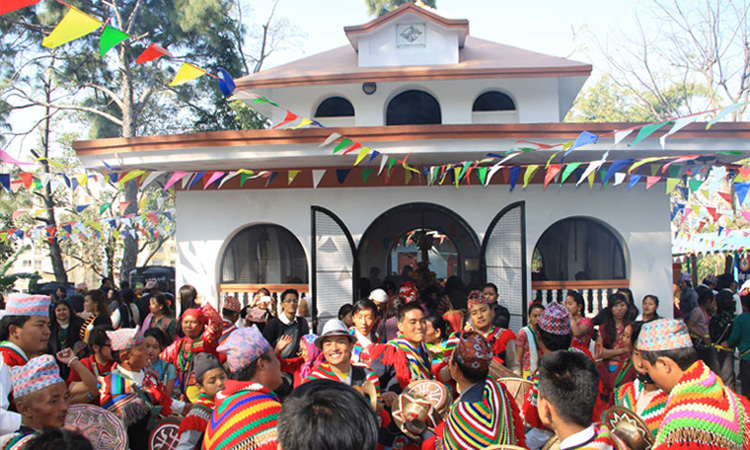 Yakkha and Koits-Sunuwar observe this festival to express gratitude for bountiful crops and therefore they offer newly harvested crops to the nature as well as to the nature. Similarly, Limbu observe it to show appreciation for creator for creating human being and teaching them to crop, by offering them the first harvested crop. The Rai communities observe the festival to extend thanks for Paruhang and Sumnima for crating them and training them with special skills of agriculture.
Extending the wishes on the occasion, President, Dr. Ram Baran Yadav and Prime Minister—Sushil Koirala called that this festival inspire all unite together with fraternity and spread the fragrance as like in the garden and help preserve and protect the beauty's of the country.
According to the latest census 2011, Kirat community represent as many as 3.1 percent (807,169) of the total population. However, the organizations representing these communities claim that they make up more than 10 percent of the total population in the country.