By James Perkins
The south west Queensland people in the Australia, the Mithaka, have appealed to the United Nations to review the actions of the state government and drilling companies, which have paved the way for a fracking programme in the region.
The group have had a native title claim pending since 2012 to grant extra rights and protections, however, they argue that in their current status they have rights of consultation and consideration over the use of their land under international laws and treaties.
The Mithaka say that the state government has violated international law due to a lack of consultation in the process of removing "wild river protection" to allow exploration for shale oil.
Furthermore, they have submitted to the UN special rapporteur for indigenous rights, a complaint that their rights to a traditional culture, based on the waterway system, would be infringed by fracking and that chemicals pose a potential public health danger or environmental hazard.
Mithaka representative Scott Gorringe has described the appeal to the UN as "the first step in our last resort".
The UN's special rapporteur has the authority to question the national government over the actions of the state and formally raise any concerns and make recommendations, but has no legal authority over either government.
But Mr Gorringe said he was expectant that the action would allow the state government to reconsider its position and stop "ridiculing and devaluing the environmental aspects of this country and the cultural aspects of Aboriginal people" in favour of economics.
The oil company Santos has prepared a $1 billion investment in the region, with plans for 300 fracking well, and it is currently test drilling to identify the most lucrative sources.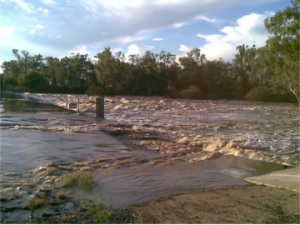 Gorringe described the interaction between the company and the public, as "a Mickey Mouse consultation process" which had encouraged the "systematic exclusion" of the native peoples.
However, a spokesperson for the natural resources and mining ministry rejected the notion that the Mithaka had been ignored in the process, stressing that all parties were given "equal representation".
The spokesperson commented that the oil and gas industry had "co-existed with Indigenous, grazing and tourism interests… and we strongly believe that it can and will continue to do so".
They also referenced the on-going case determining the native status of the group and said that a verdict has "not yet been determined".
News courtesy: www.shaleenergyinsider.com