At a time when the nation is giving its feedback on the draft of Nepal's new constitution, Indigenous Voice spoke to some indigenous personalities to know what they want.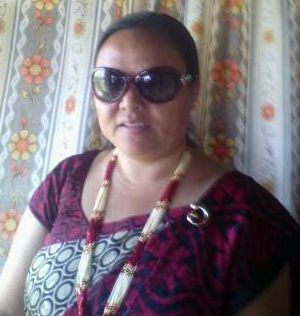 Chairperson of National Indigenous Women Federation and former CA member, Shani Jirel says, "Our suggestions are unlikely to be incorporated into the new constitution. However, we are still registering our views on the draft constitution. We want the new constitution to define women as indigenous women, Muslim women and Dalit women. If all women are treated equally, then only the women from the privileged communities will benefit from opportunities reserved for the women. There should be positive discrimination to uplift the backward women. Now 33 per cent seats have been reserved for women in parliaments and provincial councils. It should just be the first step. We want 50 per cent quotas for women."
UML CA member and General Secretary of Nepal Federation of Indigenous Nationalities (NEFIN), Pemba Bhote says : "We have submitted a list of 53 points to ensure indigenous people's rights in the new constitution. We are also collecting signatures of the CA members belonging to indigenous communities. We have asked indigenous communities to register their views freely. If our notes of dissent are thrown into the dustbin, we will be forced to descend on the streets."
CA member and Chair of Federal Democratic National Front (Tharuhat) Party, Rukmini Tharu says, "People want a new constitution with federalism and securalism. The interim constitution has also recognized these concepts. At a time when some parties are up in arms against federalism and secularism, people should rise to assert these rights. We CA members alone cannot do much. We need their support to ensure that the new constitution recognizes federalism and secularism.'
CA member, Yasoda Lama, says ," The draft constitution is more regressive than the interim constitution when it comes to women rights. The problem begins right with the preamble, which is devoid of the word 'inclusion'. We want reservation for women in all government structures including provincial councils and local bodies."
Roshani Meche, Vice Chair, Nepal Federation of Indigenous Nationalities, says, "Indigenous women are more backward than other women. But the new constitution does not ensure their rights. By not providing special rights to indigenous women, the new constitution just helps the women from the privileged class and communities to grab all opportunities reserved for women."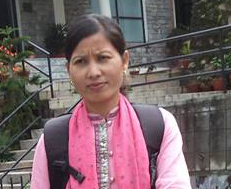 CA member, Jayanti Rai says, "Our foremost demand is proportional representation of women in all government mechanisms. If that is not possible, lets reserve 33 per cent seats in upper and lower houses of the parliament, 40 per cent seats in provincial councils and 50 per cent seats in local councils. The new constitution should build women's leadership."
General Secretary of Nepal Magar Sangh, Nabin Roka Magar says "If we want peace and prosperity in Nepal, we should not hesitate to give rights to all class and communities. The new constitution must address concerns of women, indigenous people, Dalit and all backward and marginalised communities. We are against the draft constitution because it has ignored identity based federalism. Unless and until identity based federalism is ensure, we will not keep quiet."