INDIGENOUSVOICE REPORT
KATHMANDU, JAN, 13, 2014
Nepal Federation of Indigenous Nationalities (NEFIN) Chairperson Nagendra Kumar Kumal on Monday has been appointed as a Constituent Assembly (CA) member. He is taking the oath of office and secrecy on Tuesday.
Kumal was appointed as a lawmaker from quota of Nepali Congress. Kumal is the second person to be appointed as lawmaker from NEFIN. Earlier, NEFIN, General Secretary Pemba Bhote was appointed as a lawmaker from UML quota. With Kumal and Bhote now there are 186 members from Indigenous communities. They however were nominated by political parties. It is therefore, indigenous peoples opine that they neither have their meaningful participation nor a mechanism through which they can voice their concerns.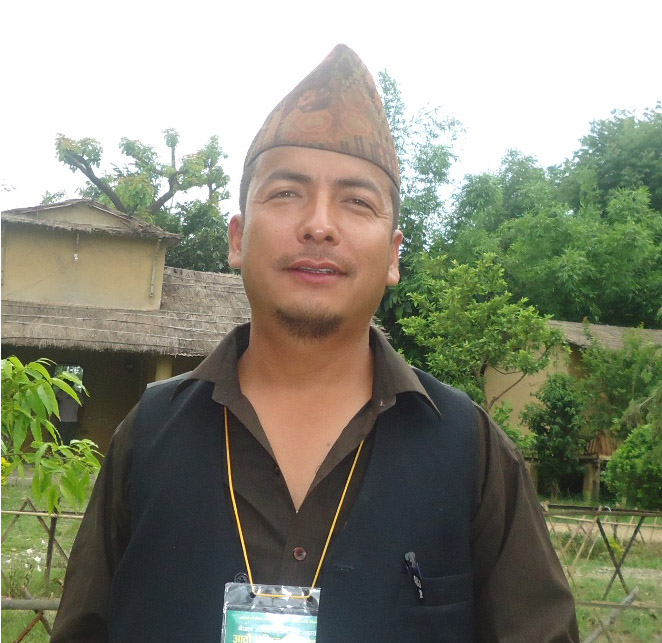 The government has already nominated 19 members from their political cadres earlier to the CA.
In response to the writ petitioned by Dalit Janajati Party Bishwendra Paswan, on May 13, Supreme Court (SC) issued order on filling the 26 CA seats with the representatives of Indigenous Communities that have not been represented in the CA and make the parliament more inclusive.
34, of the total 59 listed indigenous communities don't have their members in the CA.
In fact, 34, of the total 59 listed indigenous communities don't have their members in the CA. After the appointment of Bhote and Kumal now 25 indigenous communities have their representatives in the parliament.
The indigenous communities who don't have their member in the parliaments are now Danuwar, Topkegola, Byashi, Shiyar, Lepcha, Thami, Jirel, Surel, Hayu, Urau, Gangai, Meche, Kisan, Kusunda, Raute, Bahagaunle, Raji, Sinsha, Chepang, Dhimal, Tajpuriya, Kushbadia, Dura, Baram, Mugal, Bote, Bankariya, Walung, Pahari, Dolpo, Fri, and Chairotan.
In 2009, the committee for Elimination of All Forms of Racial Discrimination (CERD) under the Office of High Commissioner for Human Rights (OHCHR) recommended to set up a mechanism to ensure indigenous peoples participation in the constitution writing process in Nepal. But neither in the first CA nor in the second CA the government formed the mechanism to ensure Indigenous Peoples' Free, Prior and Informed Consent (FPIC) in relation to the constitution writing.