INDIGENOUSVOICE REPORT
KATHMANDU, DEC. 5, 2014
Almost 9-years now that Nepal's parliament declared Nepal a secular country aiming at addressing the cultural and religious disparity, and was one of the long-standing demands put forth by the ethnic minorities. However, indigenous activists still view that the state has continued to retain the disparity.
Stating to maintain the equality to all sects and religious groups, the parliament declared Nepal a secular state on May, 18, 2006. The declaration ended over two-and-half century long cherished identity as the world only Hindu state.
According to the Activists, the cow is one of the symbols of Hinduism and has been retained as the national animal by the 2007 Interim Constitution. As per the law, consumption of beef is not mere a taboo, but slaughtering of cow is a crime, punishable with imprisonment. And, there has been increasing reporting of arrest of many ethnic groups in accusation of cow slaughter and in offence of eating of beef.
Religious nationalism to secularism
Until 2006 Nepal was known as 'the only Hindu Kingdom in the world'. The Hindu attribute has its roots in the unification/creation of Nepal in the 18th century. It was written down in the highest law of the land in 1854 and finally enshrined in the constitution from 1962 onwards. But 2006 marked a year of important transitions for Nepal—from unitary to federal state, from civil war to peace and more importantly from religious nationalism to secularism. The secularism had been one of the main demands of indigenous movement in Nepal, later on when the UCPN-Maoist, (a rebel group fought a government from 1996 to 2006), included this very same demands—secularism in its agenda in order to catch the sentiments of indigenous peoples and attract them in their movement. In 2006, Maoist waged a decade long civil war, subsequently in the first Constituent Assembly election, Maoist became the largest party in the parliament, winning 220 seats out of 575 elected seats.
Cases
On May 17, 2014, Ilam District Office, arrested Tara Bahadur Rai aka 'Sujan' and sentenced into prison in allegation of killing cow.
In a similar allegation, June 10, 2013, Pachthar District Police arrested 4-persons namely--Gajur Singh Tumbampo, 36, Jib Narayan Shrestha, 53, RajKumar Nembang, 52 and Santosh Iwa 20-- from Phidim VDC-6 and filed suit against them.
On July 18, 2010, same District Police office, in Pachthar district had arrested with the similar claim and filed case against 9 persons from Amarpur VDC-5, namely—Sarjaman Bamjan 46, Parbat Tamang 19, Padamlal Tamang 39, Samar Bahadur Tamang, 44, Dawabir Tamang 50, Chandraman Bamjan Tamang 49, Bhim Tamang 25, Surya Moktan Tamang 26 and Sane Tamang 15.
On Nov. 09, 2012, Ilam District Office arrested 6-persons from Ilam municipality-6 Tilkeni and filed lawsuit against 6-persons namely Dhana Bahadur Tamang, Bhesh Bahadur Limbu, Sagar Tamang, Bhuwan Singh Tamang, Sachin Tamang and Rajan Shrestha. On July 04, 2013 Ilam district issued verdict sentencing them 6-years jail to each of them.
May 24, 2013 Jhapa District Police Office arrested Harka Yonghang from Dharampur VDC-9 and filed case against him on eating of beef.
Almost all of them who are arrested in the aforesaid instances still are struggling to get rid of lawsuit filed against them and awaiting justice in different district courts in Nepal.
In similar case, some 10-years ago, district court of Sankhuwasabha sentenced Kripa Bhoteni, (then 50-year old) 12-years prison for slaughtering a cow, when the country was Hindu Kingdom.
These are some of the cases recorded by different Indigenous Peoples Human Rights Defenders (IPHRDs) and reported to Lawyers' Association for Human Rights of Nepalese Indigenous Peoples (LAHURNIP) within last 3 years period.
There are thousands of unnoticed but similar incidences have been taking place in different dates in different parts of the country.
"Police authorities have been making illegal and unnecessary detention to them without having any proof that confirms that they have indeed killed a cow," says an advocate Bhim Rai at LAHURNIP. "These are some of the cases how different indigenous peoples have been being facing cultural and religious discrimination in an offence of eating beef, even after the Nepal declared a secular country. There was a plot behind every arrest made by the Hindu followers, even if they (indigenous peoples) ate the dead cow as the part of their food item. Besides, the beef is necessary while performing the cultural rituals of many indigenous peoples in Nepal"
According to Rai, the beef has been of the delicious food items in the menu of five-star hotel and so as the stuffs to sell for departmental store, those are not offense in Nepalese laws, but have been vehement offense, if any indigenous peoples eat the meat of dead cow.
People from top two castes—Bramhin and Chhetri—share the large chunk of Hindu religious practice in Nepal. They are the one who share the topmost power in the bureaucracy, politics, laws and policy making level in the country. Traditionally, these two castes in the Hindu hierarchy have shared power with the king, also during the democratic country and now even when Nepal exercised federal democratic system, all the elected prime ministers were Brahmins.
According to the latest 2011 Census, there are over 125 castes and ethnicities. They speak as many as123 different languages and follow over 10 different religions in Nepal.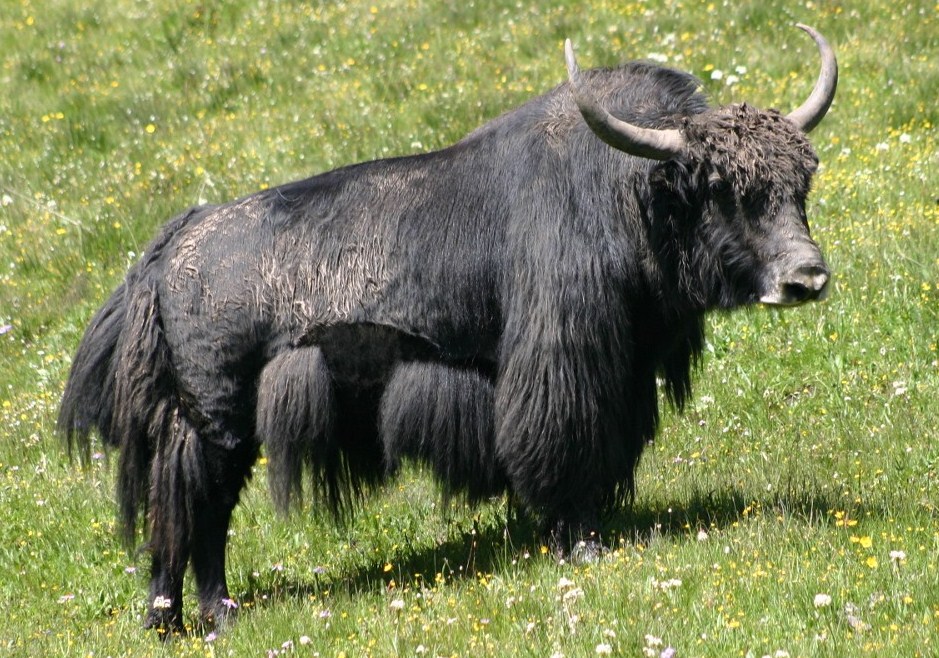 Move against the parliament
From the day, parliament declared Nepal a secular state, Hindu group protested against the move. It seems that their biggest concern is whether the sanctity of cows would be protected in a secular Nepal. Hindu worship cows as incarnations of Laxmi, the goddess of wealth and the better half of Vishnu.
Talking to the media, Hari Bakta Neupane, President of Sanatan Dharma Sewa Samiti, the oldest Hindu groups said that it will be the grusome mistakes if the people begin slaughtering cows stating it is a secular country.
A fault is that the parliament declared Nepal to be a secular but the Interim Constitution continuity in protection of cow as (similar to prior) the national animal of Nepal. The laws recognize that slaughtering of cow as a crime and anyone involved in the act is subject to 12-years imprisonment.
During the rule of Rana Bahadur Shah, it was a crime with death penalty, whereas the 1854 Civil Code reduced it to life imprisonment. An amendment in 1990 to the civil code of 1962 stipulates twelve years' imprisonment. There are non-Hindu Indigenous Nationalities, for whom cow's meat in its various forms is a part of their rituals and diet. The communities have devised Indigenous means to ensure the death of cows without the need for slaughtering, thus is avoiding of legal strictures. The state has largely turned a blind eye to such practices.
The observers say that the religious tension still persists even though secularism was declared to bring equality. If not corrected soon, there is likely to erupt communal riots.